Product Description
All types of walk in freezer condensing unit and evaporator; walk in freezer Bitzer condensing unit, Copeland condensing unit and Outdoor condenser unit;
Here are air cooled condenser and water cooled condenser; double discharge evaporators and blast freezer evaporators etc.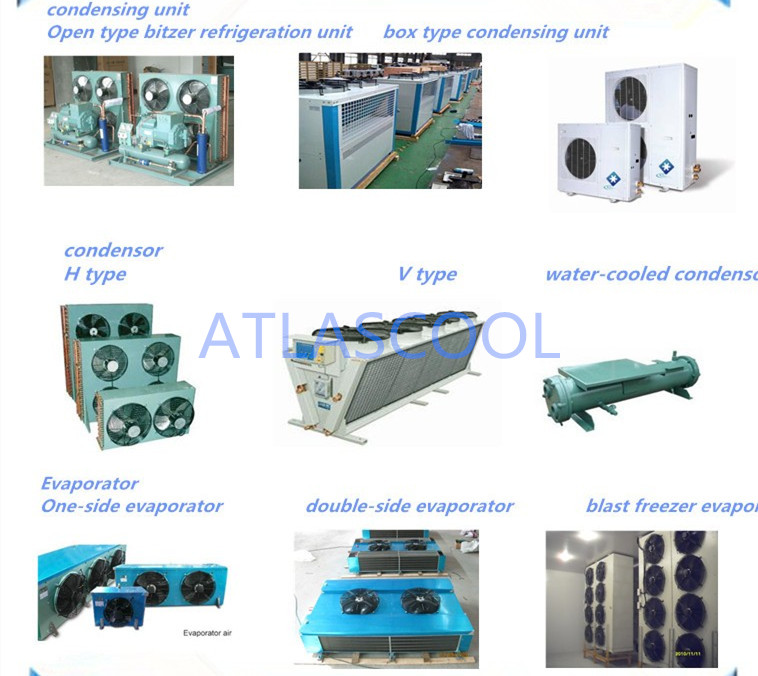 Our factory advantages:
1. Reliable raw materials:
World famous brand components such as BITZER compressor, CAREL controller DANFOSS valve, and electrical members are SIEMENS.

2. Strong R&D ability and technical supports:
We have 9+ patents
10 years' experiences engineer provide free technical supports

3. Quality control:
ISO 9001, CCC certificate, CE

4. Complete after-sales ability:
We have one of the five BITZER Green Point maintenance centers.

5. Complete certifications:
Business license and all necessary government licenses
Production License (many other manufacture don't have)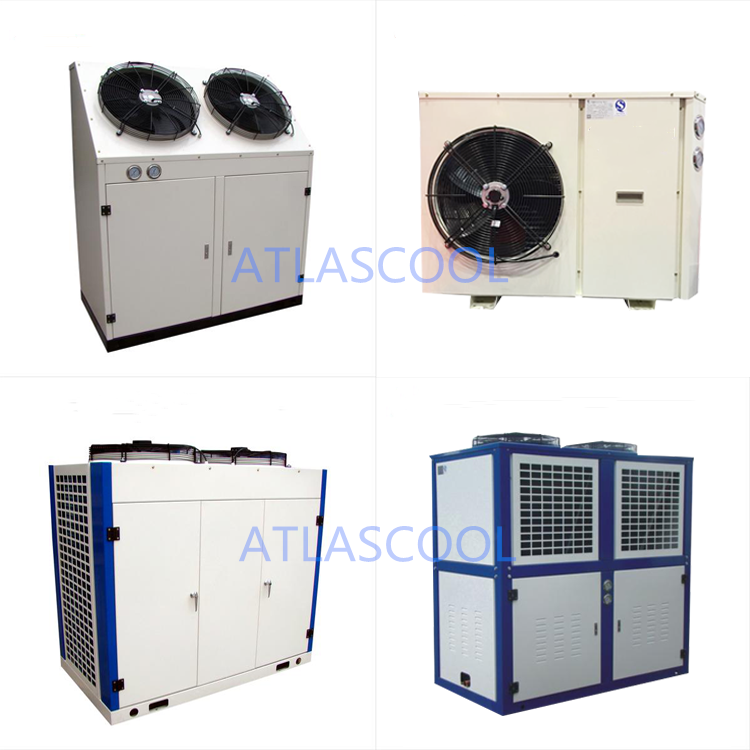 Walk in Freezer Condensing Unit and Evaporator Features:
1, Various kinds of models for your choice;
2, Best quality components of world famous brands;
3, High efficiency shell and tube condenser which enables high energy efficiency ratio;
4, Compact structure, sturdy and durable, convenient to install;
5, Widely application and can use R22, R134a, R404a, R507a etc.