Product Description
Cool room pu sandwich panels
Low thermal conductivity of pu sandwich panels with excellent thermal insulation properties, can greatly reduce the thickness of periphery of the cold room building structure, which effectively increasing the interior area of the cold room building and save energy and costs. They are composed of 2 layers PPGI steel sheet, or aluminum sheet, and core polyurethane foam insulation material.
Range of sandwich panels use

category

temperature

purpose

Keeping-fresh storeroom

5°C~-

5°C

Keeping the food fresh such like as fruit,vegetable,flower,milk-products,alcoholic,chocolate,butter,fresh eggs,fresh meat,etc.

Refrigerator

-10

°C~-20°C

Keeping the food refrigerate such like as freezing fish,freezing meat,freezing poultry,freezing eggs,etc.

Freezing storeroom

-20

°C~-35°C

Freeze the fresh fish,fresh meat ,products of rice and flour,and also reserve the ice-cream blood products and chemicals at the low temperature.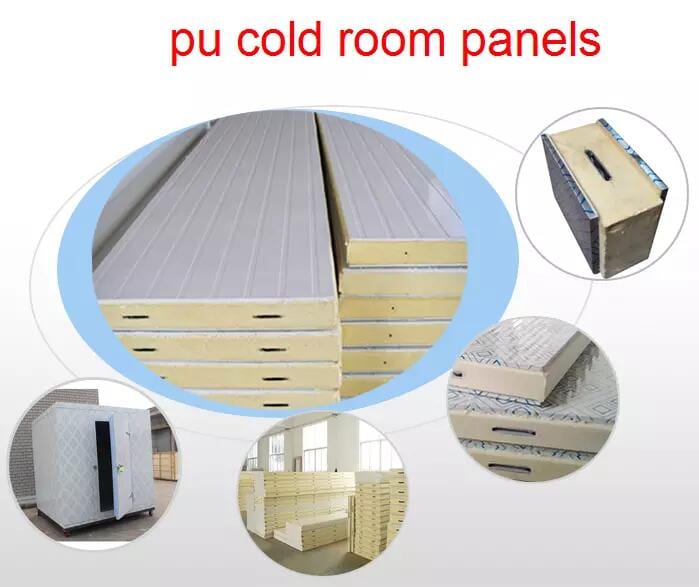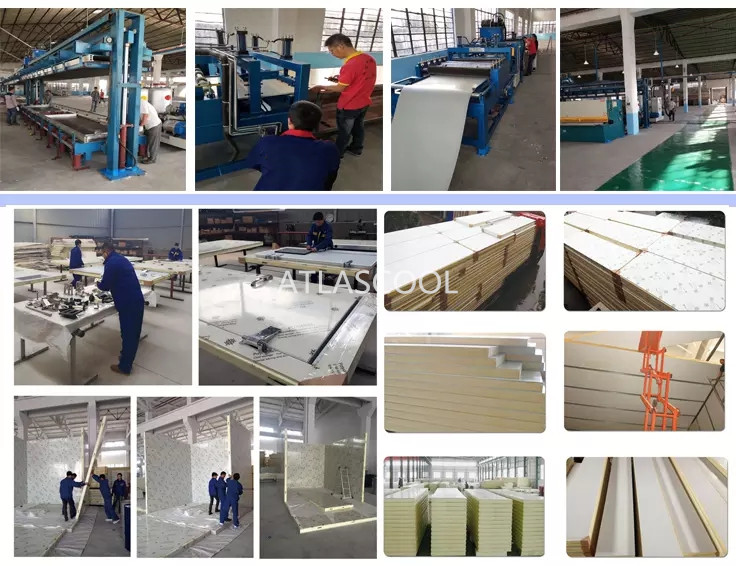 Feature:
1, Convenient installation
Polyurethane foam sandwich Cam-lock panel is specially designed for assembling small or medium-size cold storage, and other rooms, and, warehouse that need insulation. Every piece of pre-fabricated laminated panel is fitted with heavy duty locks, located on four sides.

2, Best quality and performance
PU foam density:40-42kg/m³
Thermal Conductivity: 0.022W/M-K
Covering color steel metal thickness: 0.4mm, 0.45mm, 0.5mm, 0.55mm, 0.6mm

3, Precise and Perfect details

Thickness: 50mm, 75mm, 100mm, 120mm, 150mm,175mm,200mm optional.
Covering color steel metal thickness: 0.4mm, 0.45mm, 0.5mm, 0.55mm, 0.6mm
1, Convenient installation
2, Best quality and performance
Specification

Width

Standard width 960mm, or customized and maximum 1200mm.

Length

As customers' requirements, maximum 12000mm.

Thickness

50 mm

≥ 15ºC

75 mm

≥ 10ºC

100 mm

≥ -15ºC

150 mm

≥ -25ºC

200 mm

≥ -35ºC

250 mm

≥ -45ºC

The most suitable thickness will be suggested according to the size and
temperature requirements, or customers` requirements.

Surface material

0.3~1mm Color steel sheet(pre-painted iron sheet)

0.4~1mm stainless steel sheet

0.5~3mm aluminum sheet

0.5~2mm galvanized steel sheet

Core material

PU(polyurethane ) / PUR(polyisocyanate ) / PIR(polyisocyanurate)

Joint system

Cam lock, tongue & groove, hook & pin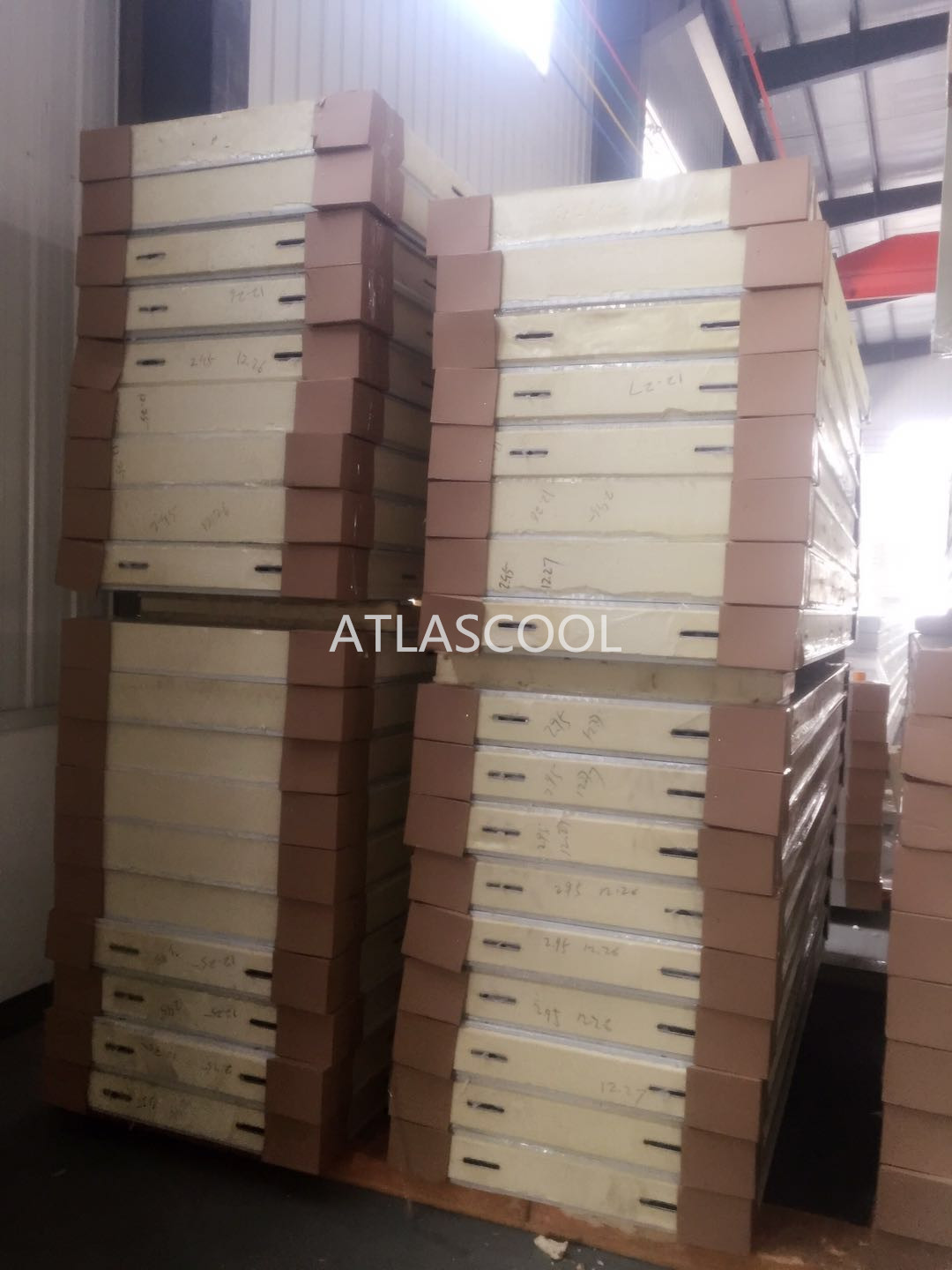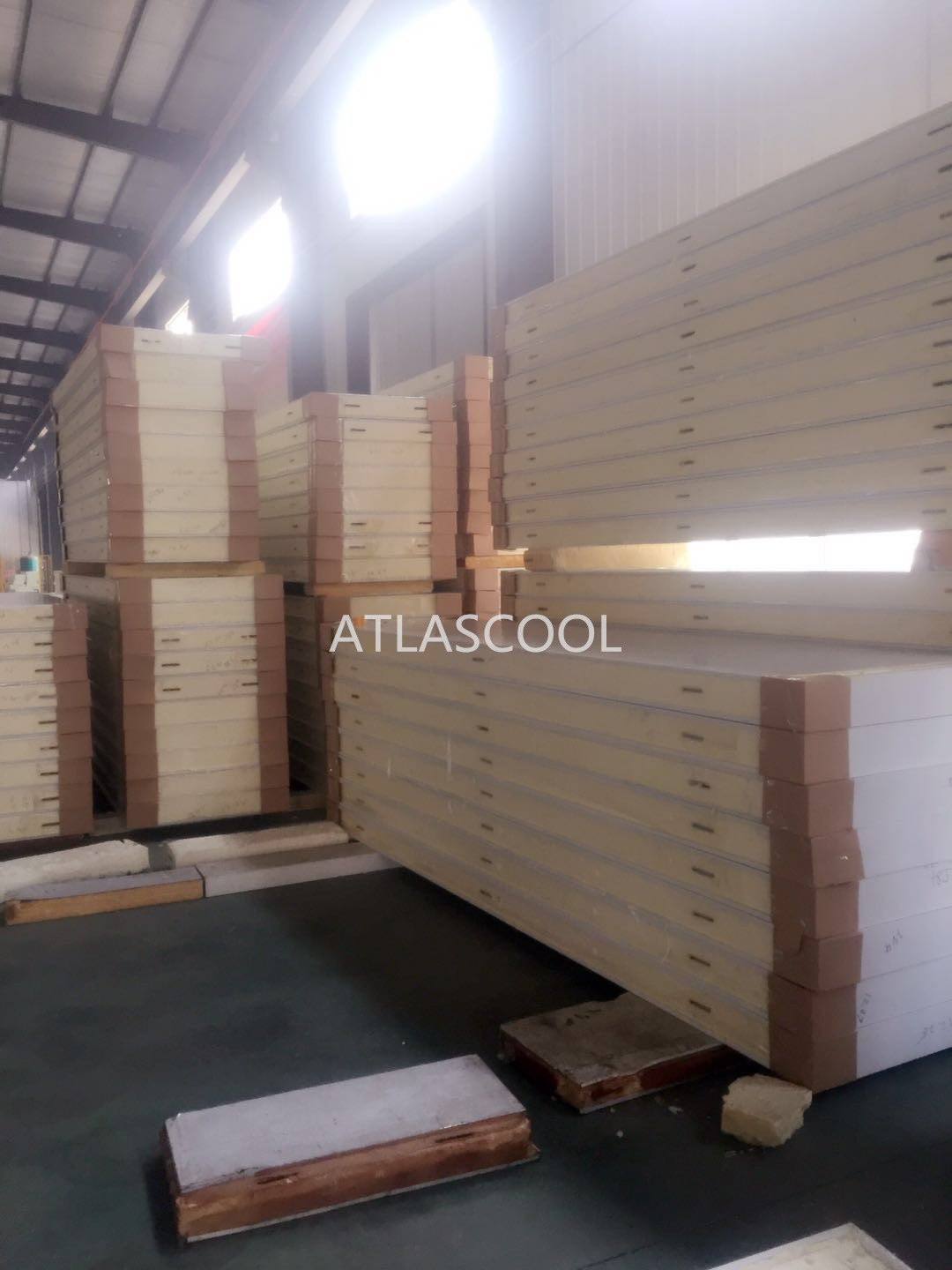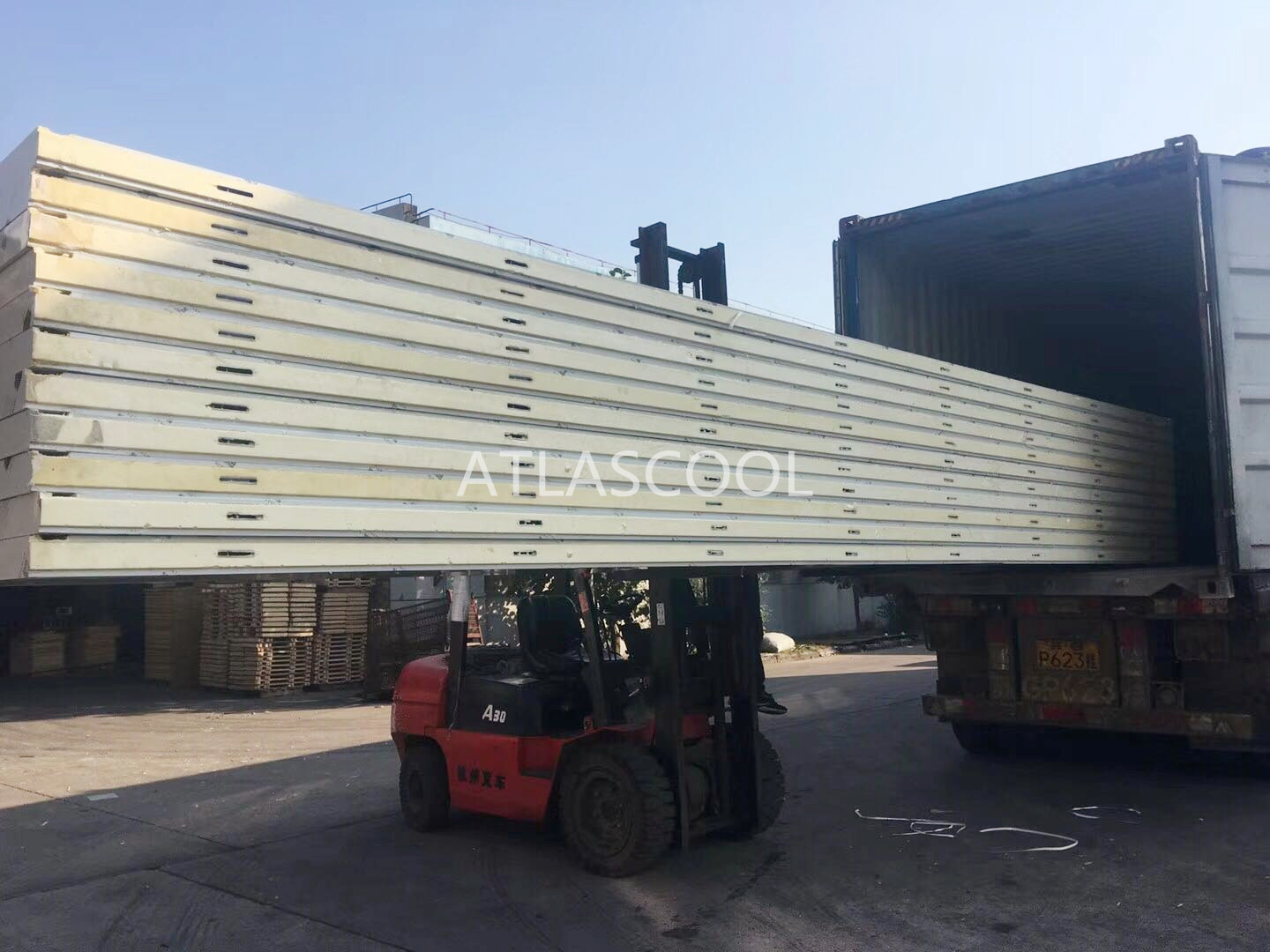 Our certificates: