Product Description
Large refrigeration units, low temp refrigeration units and freezer refrigeration unit are for large industrial refrigeration systems. We design and build large customized industrial refrigeration systems for the large cold room, cold storage and food process markets. There are all kinds of multi large refrigeration units, multi low temp compressor packs, multi bitzer compressor condensing units for your choice;
| | |
| --- | --- |
| Compressor brand | Bitzer, Danfoss, Frascold, Bock, Refcom, Embraco, Fusheng |
| Fan type | Axial fan:High degree of protection, large Air flow, low noise |
| Unit kinds | Open type, box type, side discharge type |
| Refrigerant type | R134a, R404a, R507a or R22 |
| Place to assemble | Indoor/out door(concrete construction building/steel construction building). |
| Voltage | 220V/50HZ, 220V/60HZ, 380V/50HZ etc |
| Controller | Automatic electric controller, PLC |
| Warranty | 1-2 year after shipment |
| Case material | The galvanized sheet is coated with plastic powdered painted |
| Quality Assurance | 2.8MPA pressure test during produciton |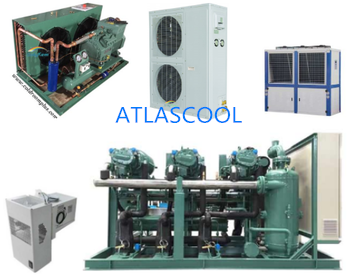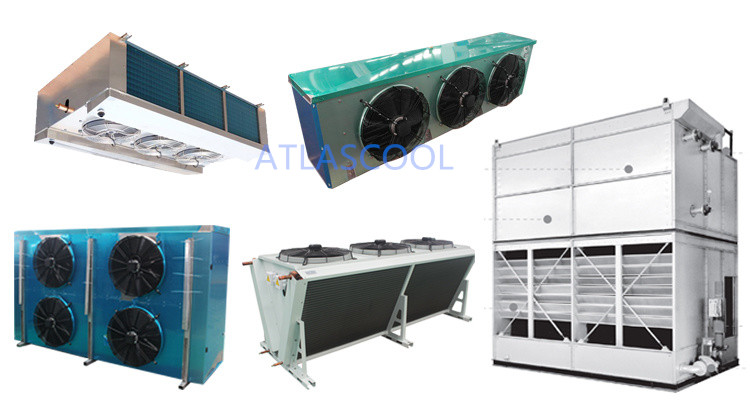 Cold room refrigeration Bitzer condensing unit; Cold room refrigeration equipment; Cold room refrigeration system;
We're the Cold Room Specialists, from design to installation and maintenance service, we provide one stop refrigeration cold room solutions for your fresh life. Our Cold Room and Refrigeration company is built on over 18 years experience and an excellent reputation as a trusted refrigeration units manufacturer and provider. We always go the extra mile to make our customers super happy.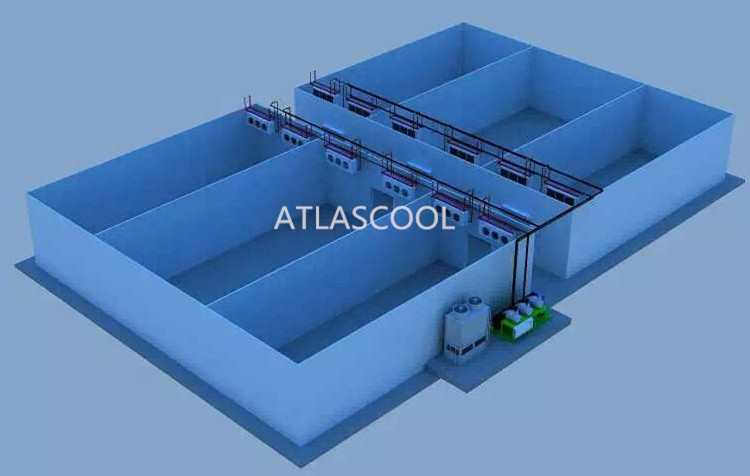 Our Large Low Temp Freezer Refrigeration Units advantages:
1. Better the Thernal loading, power saving.
Because for large cold storage project, we suit the refrigeration system unit as max cooling capacity need, During process,no need so large, our rack condensing unit can adjust and unload power automatic, save your power. and make sure compressor rest.
2. High efficiency over 25%
When one room enter more products, we can use the all refrigeration system to cool it, high efficiency to reach target.
3. Function of disaster.
If one compressor need to maintain, just shut off valve and take it away, no any influence for complete refrigeration system.
4. Remote controller
Complete rack condensing unit system are under automatic PLC control, make whole system always operate with high performance. Special remote controller system, you can monitor and adjust parameter in your office, same with on site.
5.Complete protection system for air cooled rack compressor unit.
In whole system, we add many protection device, such as protection valve, pressure protection, phase protection, thermal relay, etc, to protect the whole condensing unit system operate well.
6. Quality insurance
Refrigeration condensing unit is using Germany brand Bitzer compressor, best quality in the world. Stable quality, competitive price is our standard request.
7. Environment friendly
Refrigerant we select the R404A, R449A R407C, R507C, CO2 etc;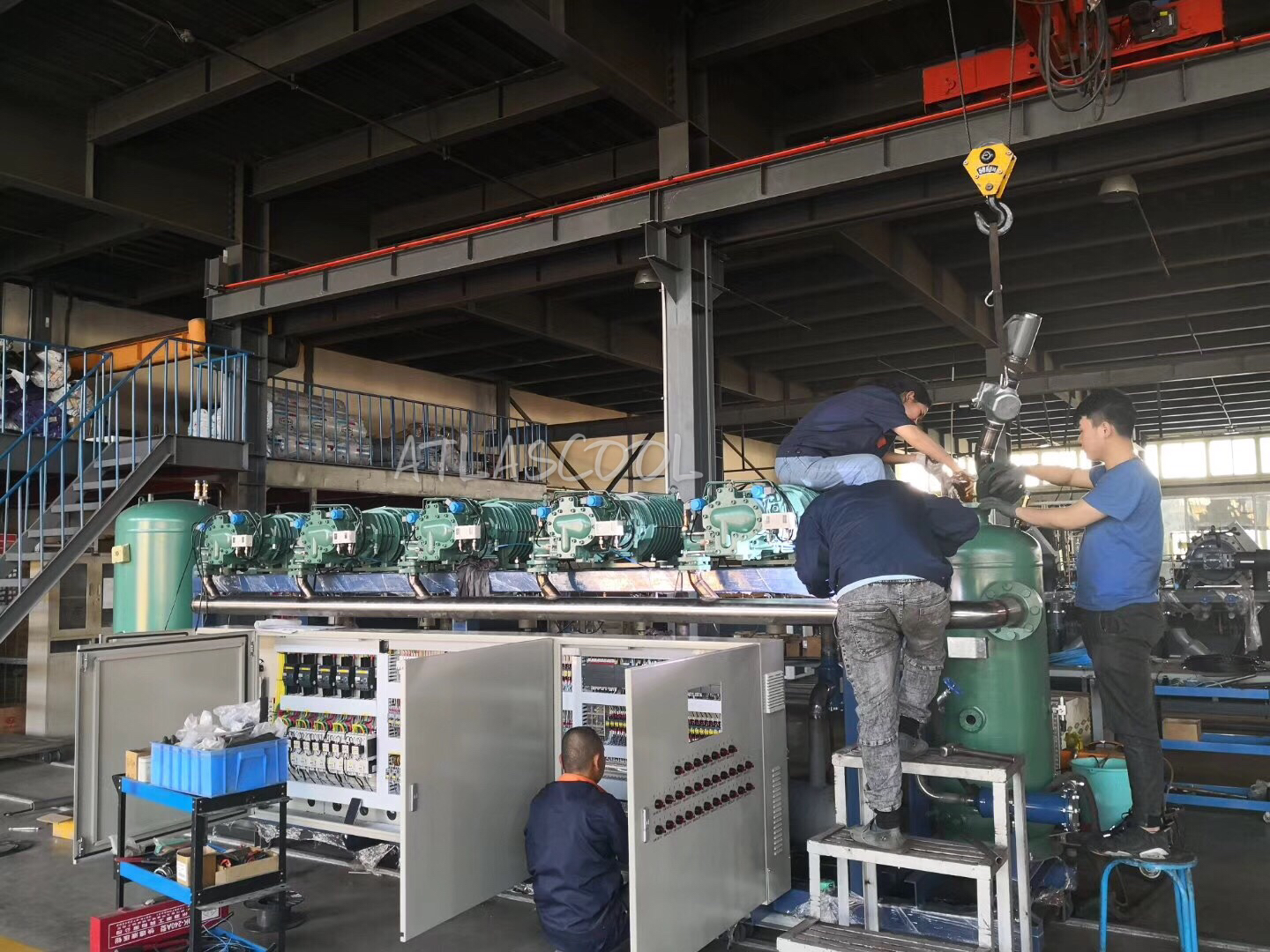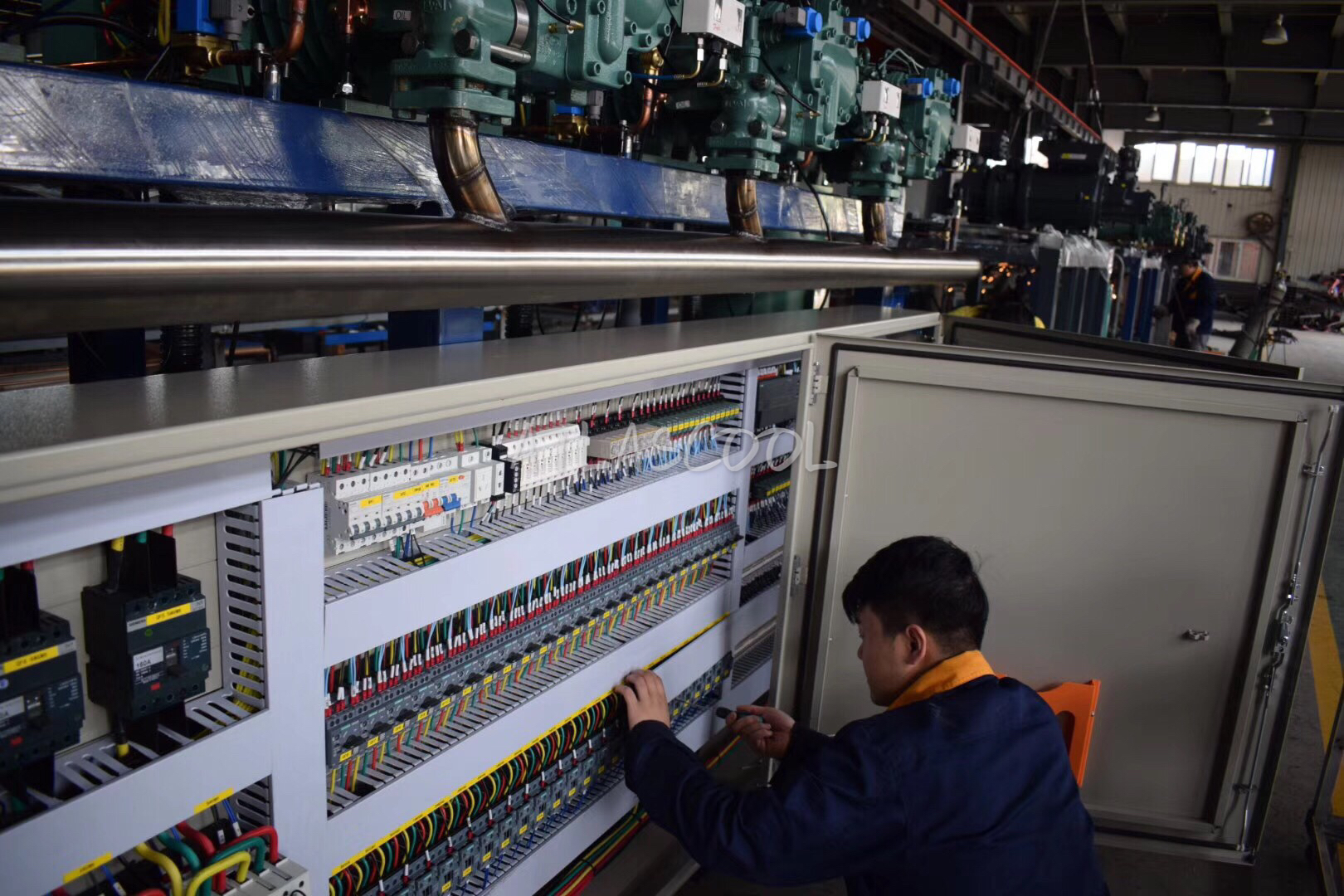 Our factory advantages:
1, Leading refrigeration technology
Special R&D development and strong ability:
More that 10 technology patents in refrigeration application;
Supply technical consulting service;

2, Professional certified employee
Refrigeration major and operation certificate of machinery.

3, More than 18 years factory experience
Itis the leading factory of refrigeration equipment;

4, professional whole line of production
With advanced equipment and technology, we have complete production management, quality control, and after-sale service system
Application in cold room project