Product Description
We manufacture freezer unit for walk in freezer, compressor for walk in freezer and freezer room condensing unit. They are the most important part of whole cold room system. We can produce all kind of refrigeration equipments, such as condensing unit, monoblock and compressor rack, etc. Compressor are all original new, including Bitzer compressor, Emerson Copeland, Danfoss Maneurop and Tecumseh compressor. Two stages or screw Bitzer compressor are for blast freezing, with vertical type evaporator.
Standard configuration:Compressor,Condenser,Oil &gass separator,Liquid receiver,Filter,Solenoid valve,High/Low pressure gauge,Pressure controller,Liquid level disply.Electric control box. Others are optional.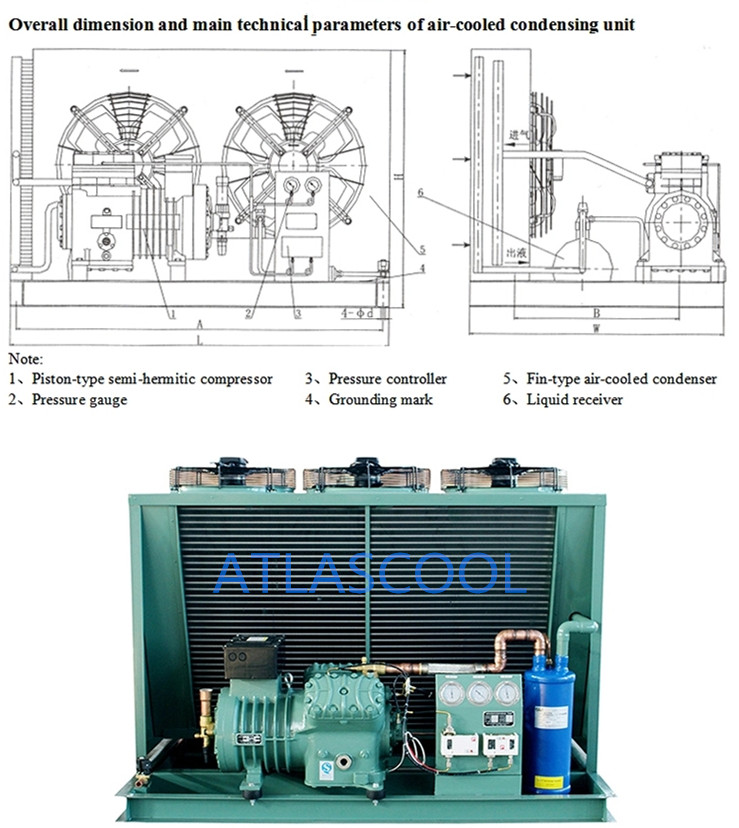 Our factory advantages:
1. Reliable raw materials:
World famous brand components such as BITZER compressor, CAREL controller DANFOSS valve, and electrical members are SIEMENS.

2. Strong R&D ability and technical supports:
We have 9+ patents
10 years' experiences engineer provide free technical supports

3. Quality control:
ISO 9001, CCC certificate, CE

4. Complete after-sales ability:
We have one of the five BITZER Green Point maintenance centers.

5. Complete certifications:
Business license and all necessary government licenses
Production License (many other manufacture don't have)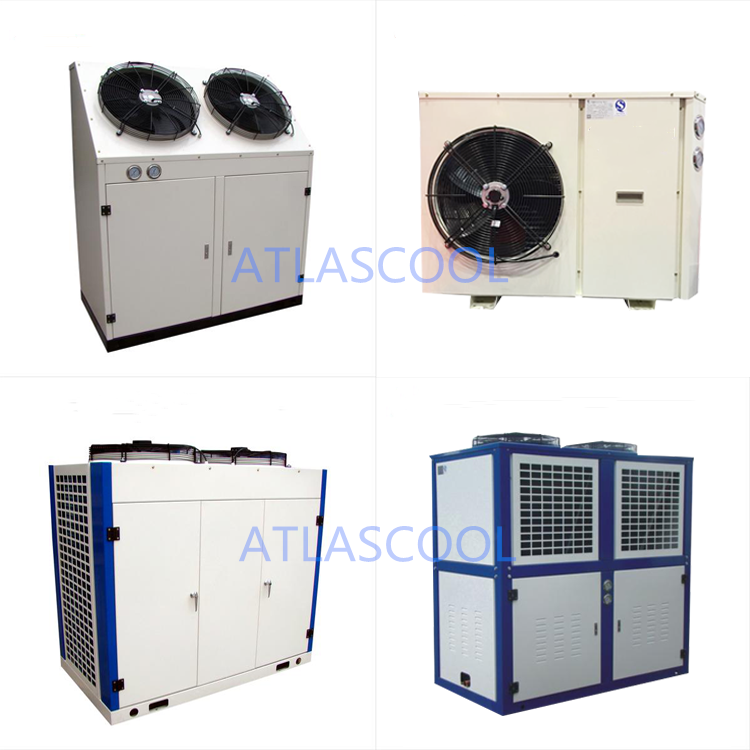 Freezer Unit for Walk in Freezer Features:
1, Various kinds of models for your choice;
2, Best quality components of world famous brands;
3, High efficiency shell and tube condenser which enables high energy efficiency ratio;
4, Compact structure, sturdy and durable, convenient to install;
5, Widely application and can use R22, R134a, R404a, R507a etc.