Product Description
Cold room compressor unit, cold room condensing unit, cold room chiller unit;
cold room condenser unit is mainly assembled with Bitzer semi-hermetic compressor, other brand compressors are also optional.
1. It is easier for moving, installation and maintenance.
2. High and low pressure controller are designed to protect the whole compressor system when the equipment breaks down or overloads.
3. Main components are Bitzer compressor, condenser, receiver tank, filter drier, solenoid valve, pressure controller, pressure gauge, connection box and electrical controller box etc.

Our factory advantages:
1, Leading refrigeration technology
Special R&D development and strong ability:
More that 10 technology patents in refrigeration application;
Supply technical consulting service;

2, Professional certified employee
Refrigeration major and operation certificate of machinery.

3, More than 18 years factory experience
Itis the leading factory of refrigeration equipment;

4, professional whole line of production
With advanced equipment and technology, we have complete production management, quality control, and after-sale service system

Cold Room Compressor Condensing Chiller Unit Features:
1, Various kinds of models for your choice;
2, Best quality components of world famous brands;
3, High efficiency shell and tube condenser which enables high energy efficiency ratio;
4, Compact structure, sturdy and durable, convenient to install;
5, Widely application and can use R22, R134a, R404a, R507a,R449a etc.
Cold Room Compressor Condensing Chiller Unit
All types of refrigeration products and solutions for your choice.
Our factory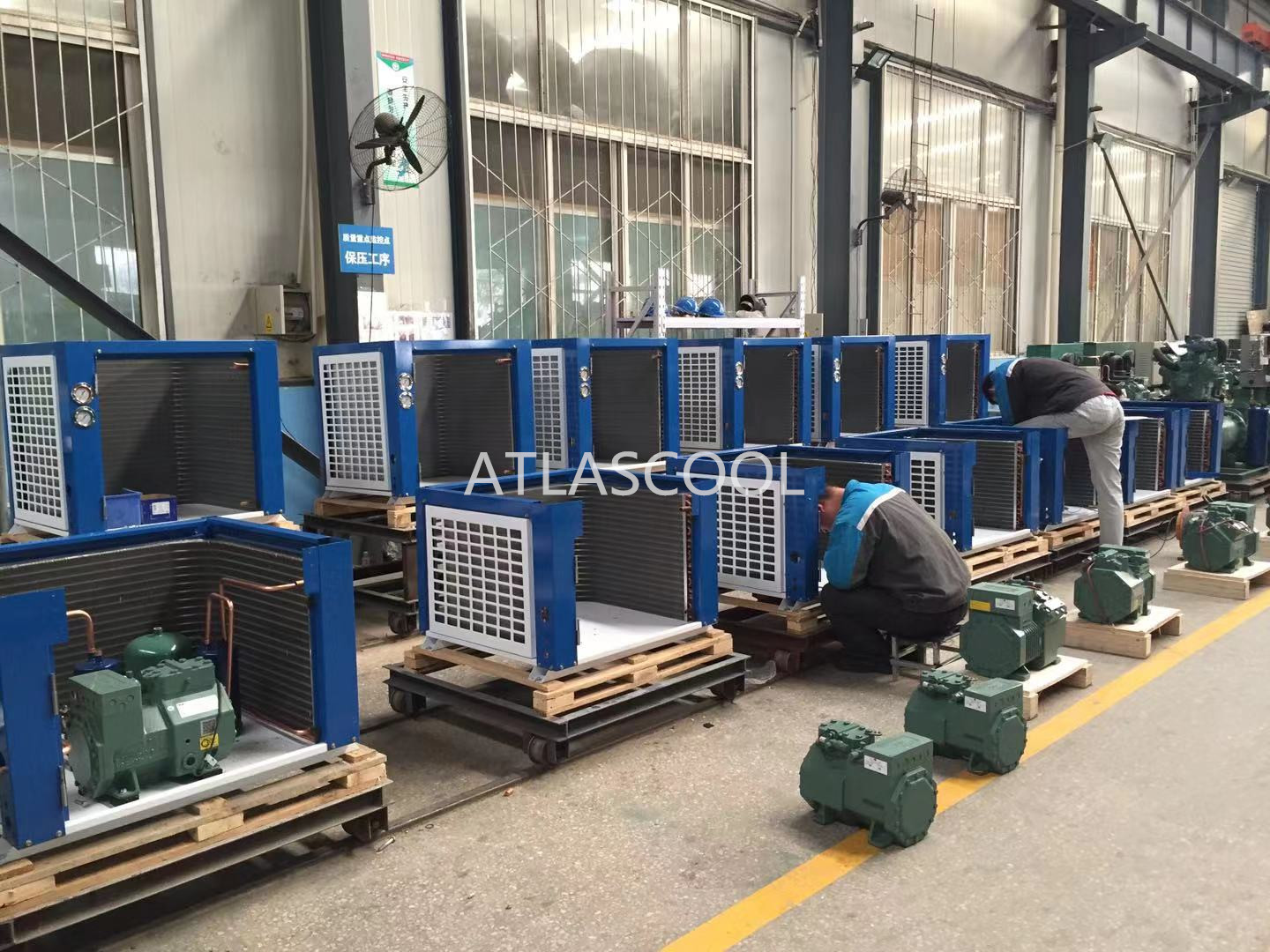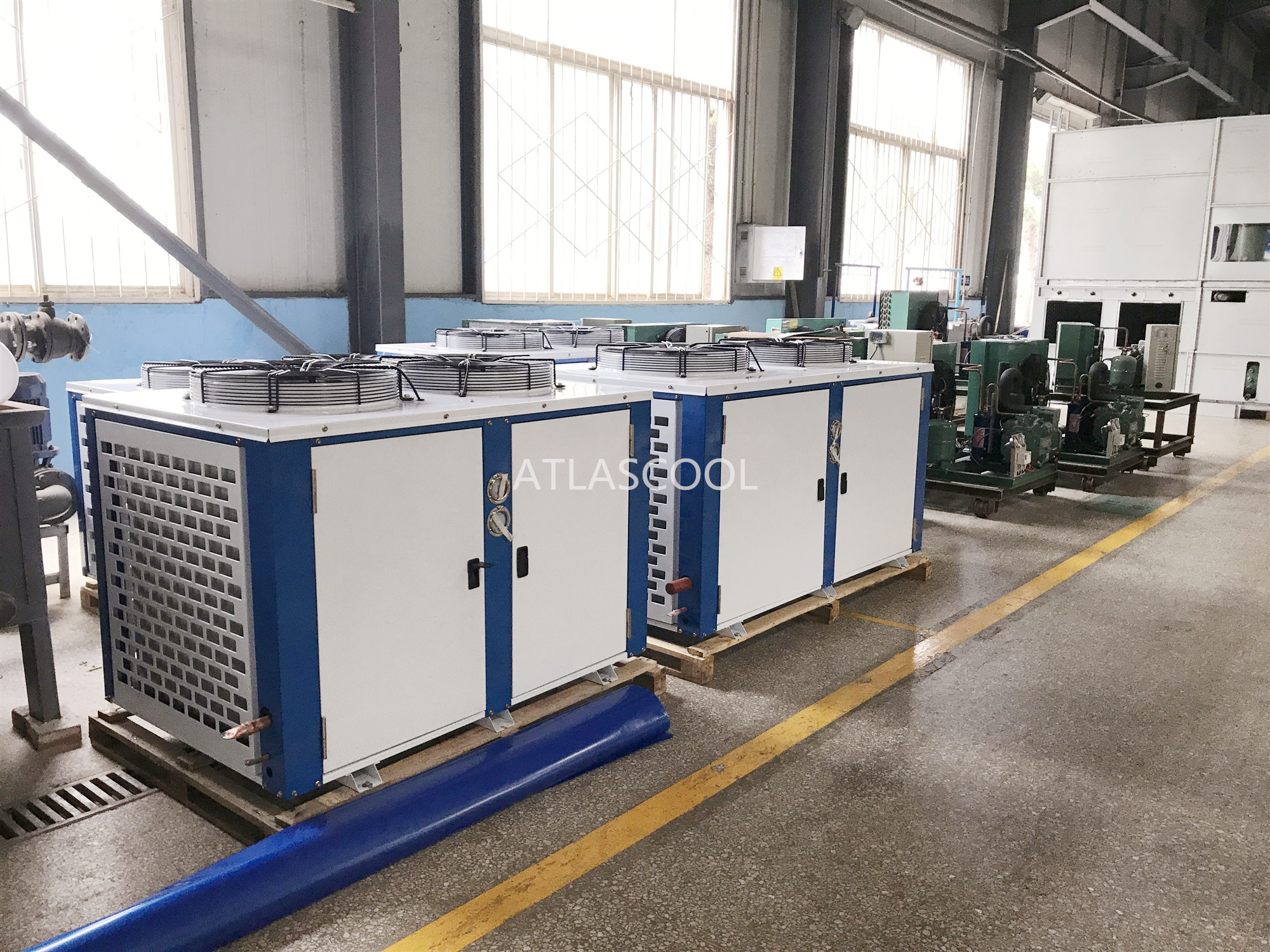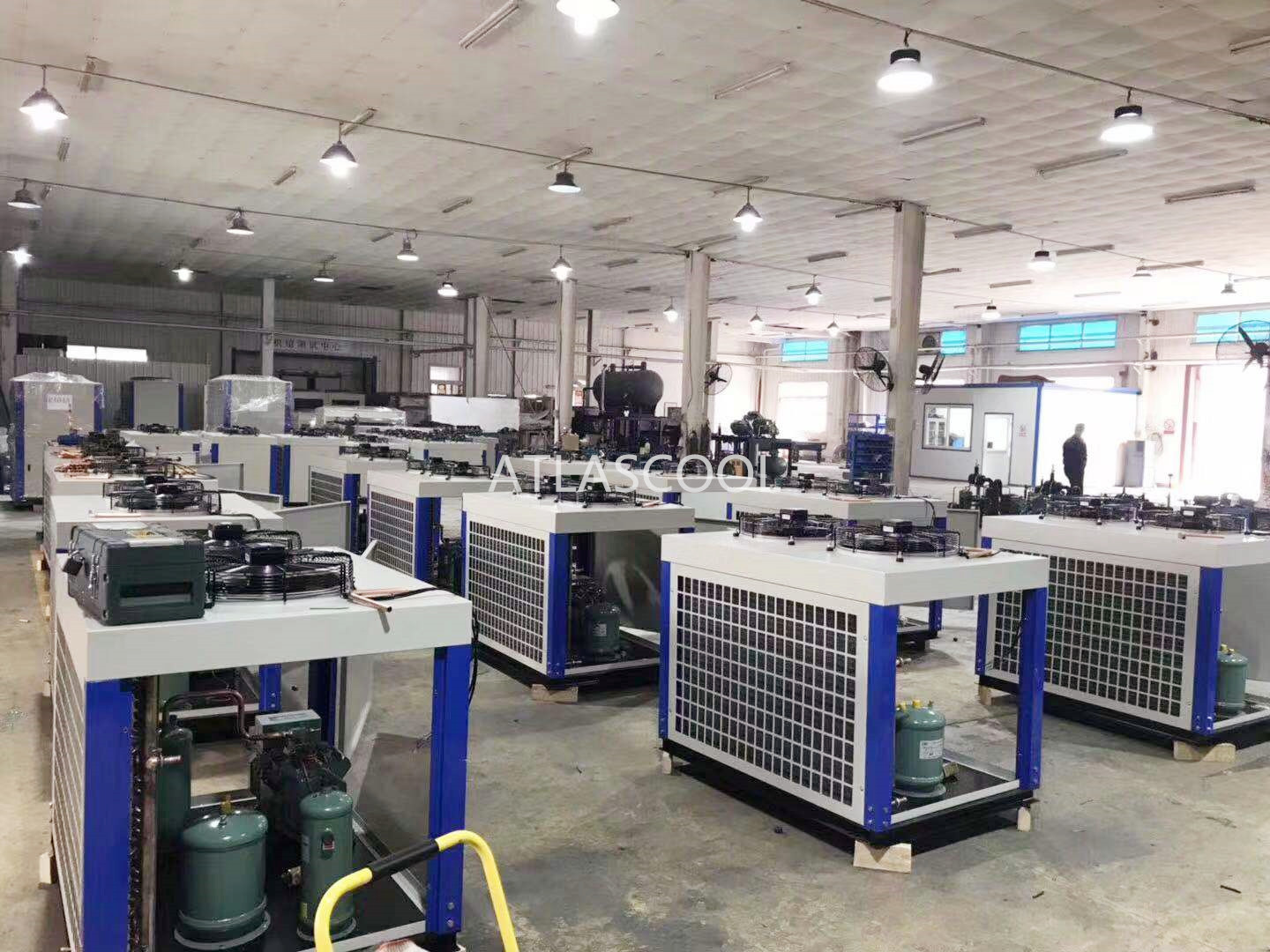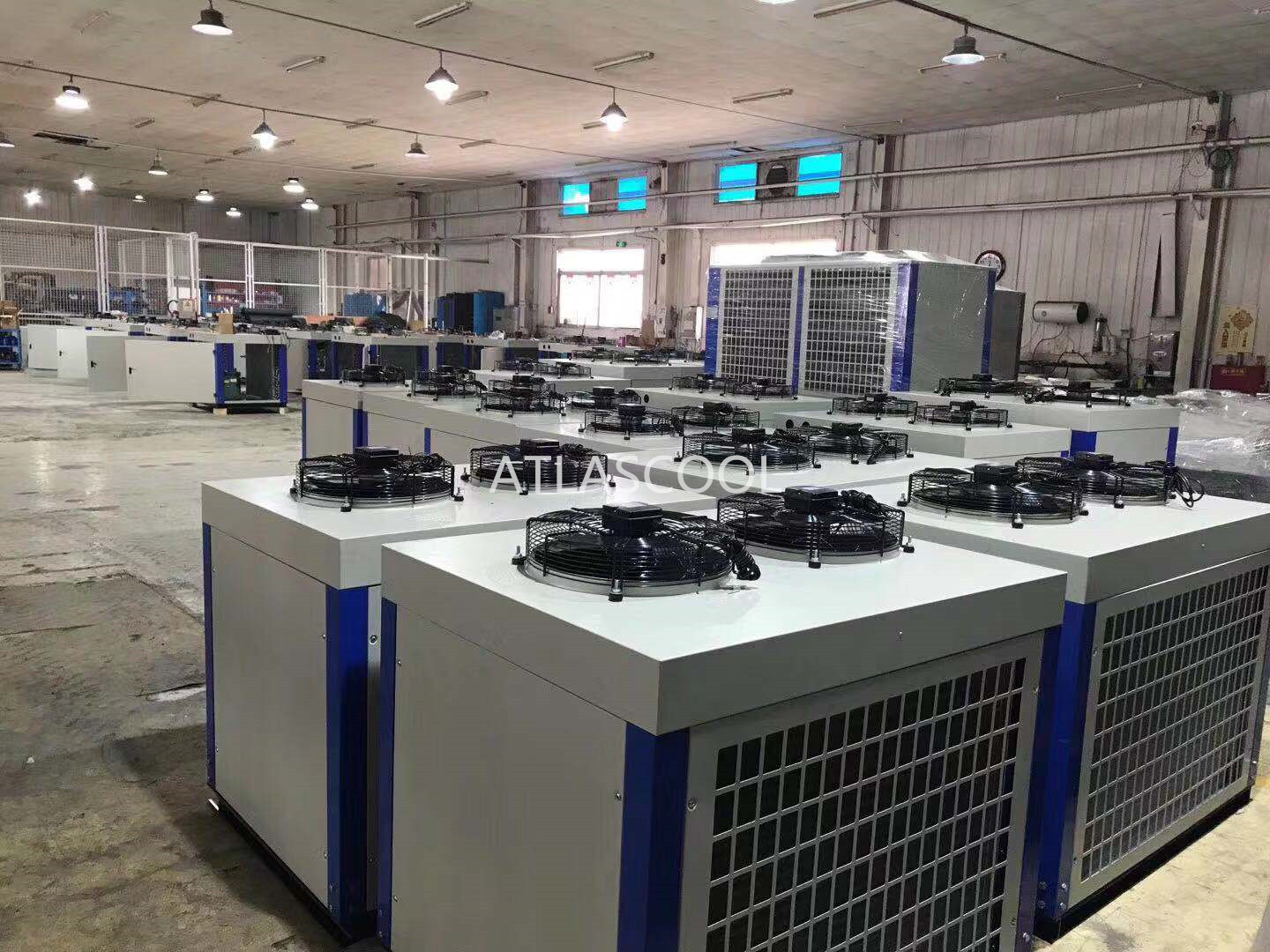 Application in cold room project