Product Description
As a professional cold room panels manufacturer, we produce PU,PIR,PUR panels, it has many types, cam-lock type, fast-fit and Tougue-Groove. We supply reasonable cheap
insulation panels for cold room. It can be widely used as the structural material and heatproof material in petroleum industry, chemical industry, construction, packing, refrigeration, military industry, space industry, aviation, transportation, industrial model design and so on.
Cam-lock PU panel:
The structure of the cam lock panel(eccentric hook type) is a polyurethane sandwich panel made with traditional molds, which is embedded the eccentric hook in the mould around the sandwich panel when produce, convenient assembly, and generally applicable to small or medium-sized cold storage.

PU cold storage room panel is a kind of board used for enclosing structures, which has good heat insulationand higher intensity. It can reduce the heat transmission caused by difference in the internal and external temperature, and get to maximum efficiency of freezing and refrigeration systems. Designed scientifically and easy to use. It is a new type of heat insulation material for lower construction cost. Panels are in multiple varieties and specifications to meet the need of various sites and projects.
Fast-fit PUR panel:
The core material of PUR insulation panel is a product of polyisocyanate and polyether type or polyester type polyol in a certain proportion of the reaction.

The features of PUR insulation panel: Good heat conductivity, great water absorption, good in temperature preservation performance, excellent compressive strength and tensile strength, not easy to deformation, it is widely used in maintaining the combination of cold storage structure.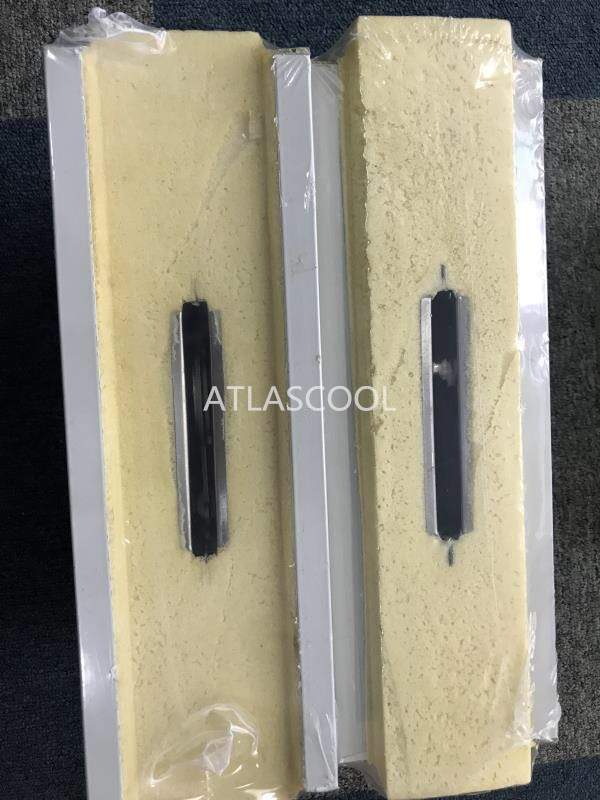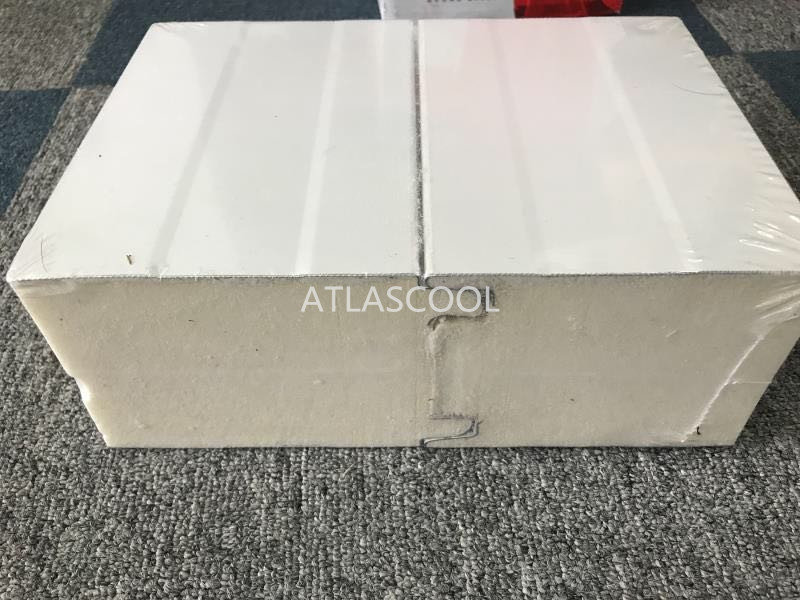 | | |
| --- | --- |
| Type | Polyurethane Sandwich Panels(PU, PUR, PIR) |
| Panel Material | Color steel sheet, Galvanized steel, Stainless steel sheet, or other. |
| Place of Origin | China |
| Length | Customize( At most 23meters) |
| Effective Width | 960mm(cam-lock); 1120mm( Fast-ft) |
| Core thickness | 50mm, 75mm, 100mm, 120mm, 150mm, 175mm, 200mm, 250mm |
| Features | Insulation,Soundproof, fireproof, waterproof |
| Certificates | SGS, ISO14001, ISO9001 |
| Color | White, Gray, Sliver, Whit gray...etc, as required |
| Lifetime | 10-30 years |
| Fire proof rate | B1, B2 |
| Usage | In different fields: Food storage, Lab center, Medicine factory, Logistics Center, Cold Drinks Processing Center -ect |
Specifications:
The technical standard of PUR panel

No.

Item

Unit

Tel. Requirment

1

Density

kg/m3

40±2

2

Heat conductivity

W/m.k

<= 0.024

3

Compresive strength

KPa

≥

150

4

Combustion




performance

Average buring time

s

<= 90

Average buring range

mm

<= 50

5

The bond strength between core layer and steel

Mpa

≥

0.1
The technical standard of PIR panel

No.

Item

Unit

Tel. Requirment

1

Density

kg/m3

45±2

2

Heat conductivity

W/m.k

<= 0.022

3

Combustion performance

B1

4

Strippingl




performance

The core material on the surface

Uniform distribution

The adhesive area of each stripping surface

≥

90%

5

The bond strength between core layer and steel

Mpa

≥

0.1
Applications:
| | |
| --- | --- |
| Thickness of Sandwich Panel | Application Temperature |
| 50mm | ≥ 5°C |
| 75mm | ≥ -5°C |
| 120mm | ≥ -15°C |
| 150mm | ≥ -25°C |
| 175mm | ≥ -35°C |
| 200mm | ≥ -45°C |
| 250mm | ≥ -55°C |
cold room panels Factory