Product Description
Cold room manufacturers of Bitzer compressor blast freezer, bitzer screw compressor blast freezer, and bitzer blast freezer cold room. It is equipped with Pu panels, using cooling machine to cool down to -35C within certain hours. Bitzer compressor blast Freezers is generally used for frosting bulkier products where spiral or tunnels cannot be used. This is an isolated room contains large cooling quantity and allows spare airflow in holding store which achieve rapid cooling and freezing.
Features of Bitzer compressor blast freezer, bitzer screw compressor blast freezer, and bitzer blast freezer cold room.
1, Superior quality; With advanced equipment and innovation technology, we have complete production management, quality control, and after-sale service system.
2, Excellent cooling efficiency; Our many years of cold room refrigeration experience will help us design a economic refrigeration system to your product, no more and no less.
3, Factory price; Our own factory to assure you reasonable price.
4, Perfect details; World famous brand refrigeration accessories, guarantee long use cycle.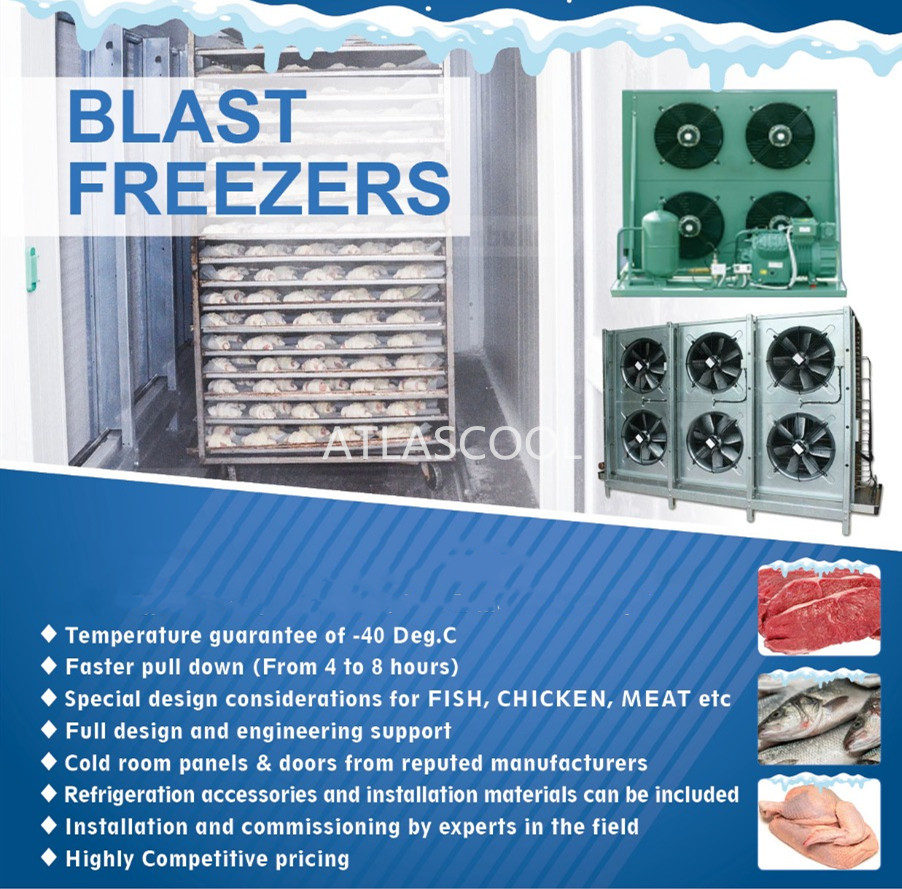 Volume Classification Table:

Classification of cold room

Small

Middle

Large

Volume Range

<500m3

500~10000m3

>10000m3
Features: excellent quality ,dependable performance, energy saving design and environmental.
We use industry best refrigeration fittings and parts, which gives long life cycle.
Other features are like full automatic control, easy to manage. In all our cold rooms we make sure to get high efficiency and energy saving. Good performance, low noise and high reliability, fabricated cold room, Environment friendly refrigerant.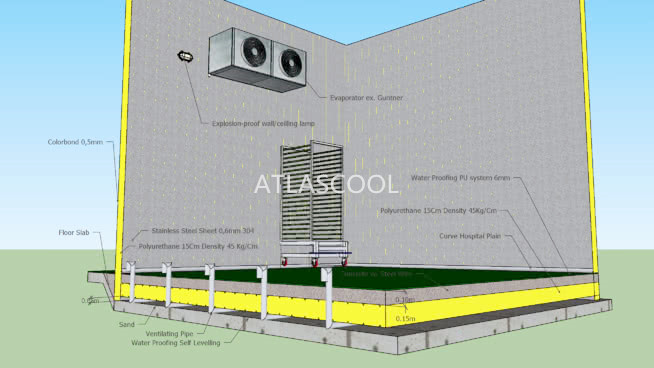 Advantges: Leading refrigeration technology, saving more energy and full automatic control, latest refrigeration technology and less power consume refrigeration system can save your more operation costs. We can do customized cold storage room size and dimension according to customers`requirements.

Blast freezer cold room panels
We have pu panels, pur panel, pif panel and puf panels.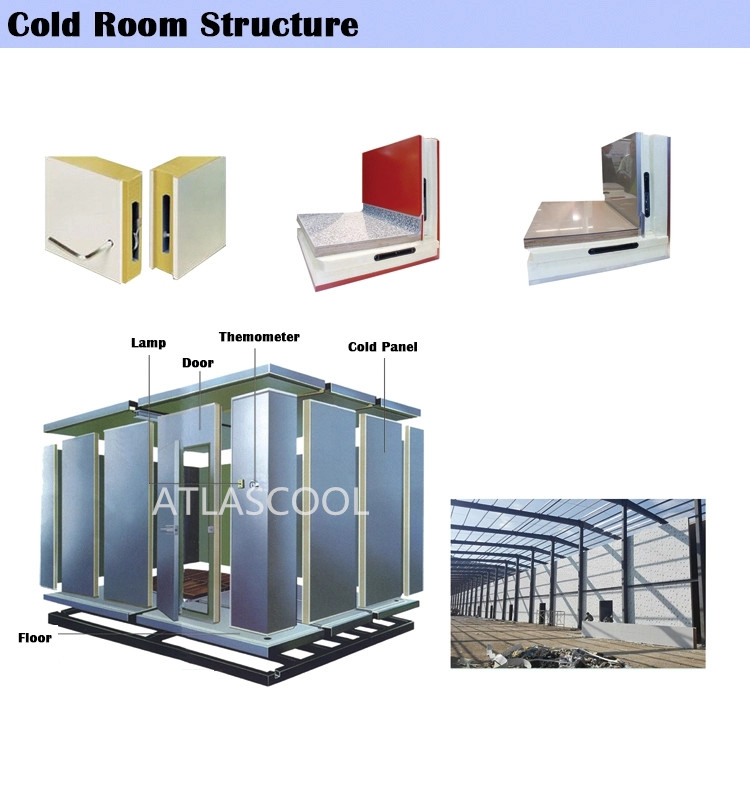 Specifications:
Panel Thickness Available: 50mm, 75mm, 100mm, 120mm, 150mm, 175mm and 200mm
Panel Width Available: 500mm - 1200mm
Panel Length Available: 2000mm-12000mm
Regular Steel Sheet Color Code: RAL 9002(Grey White)
PU Material Origin: Germany, Japan or Korea
PU Density: 40-45 KGS/M3
Heat Transfer Coefficient: =0.022 W/M2*K
Pressure: =0.10Mpa
Cubic Area Change: =1% (-30 C-100 C/96h)
Fire Rating: B1 and B2
Surface of Panels: To be plating 0.4mm, 0.5mm or 0.6mm pre-painted white hot galvanized steel sheets or stainless steel sheets and PVC protected films.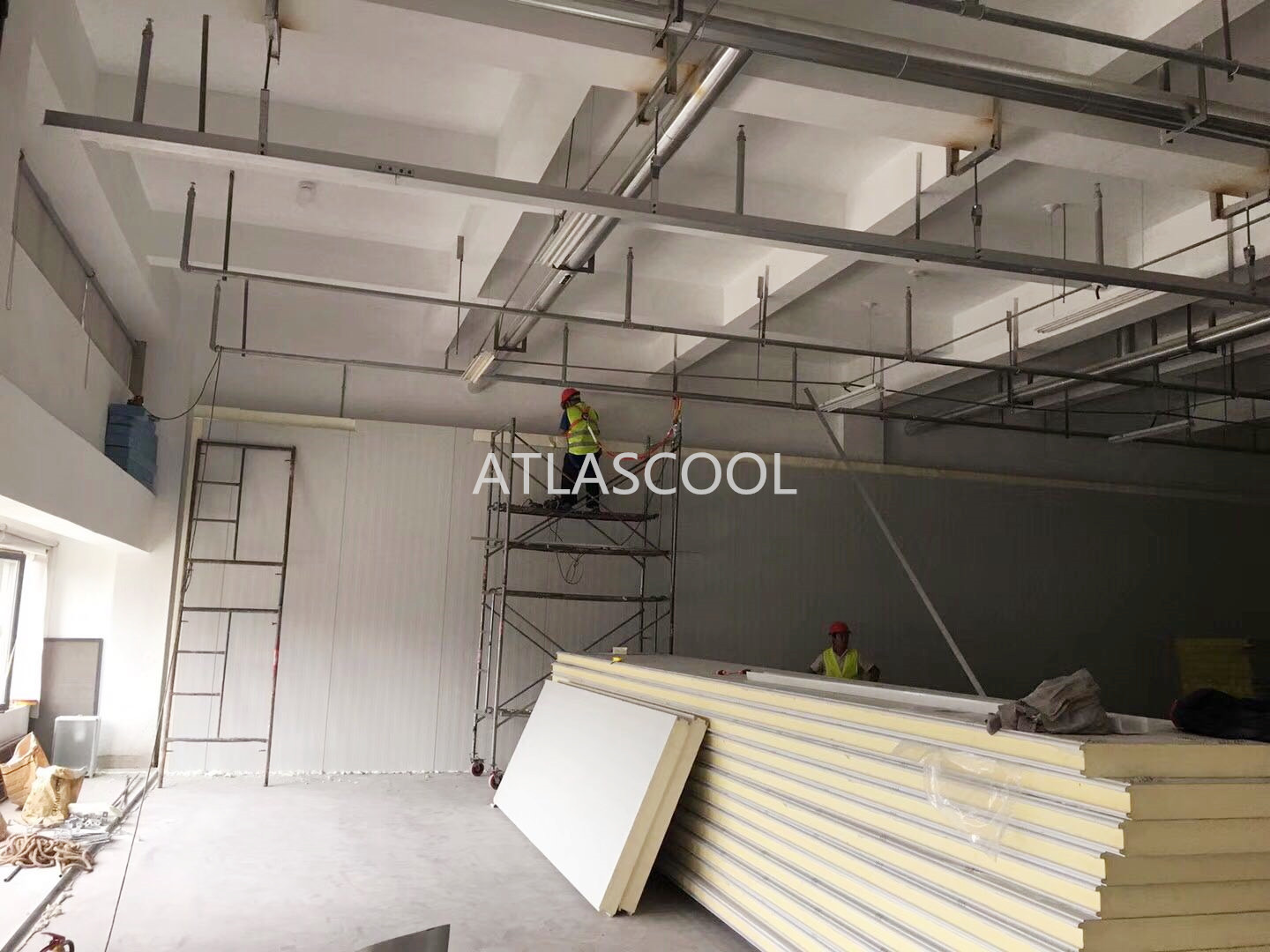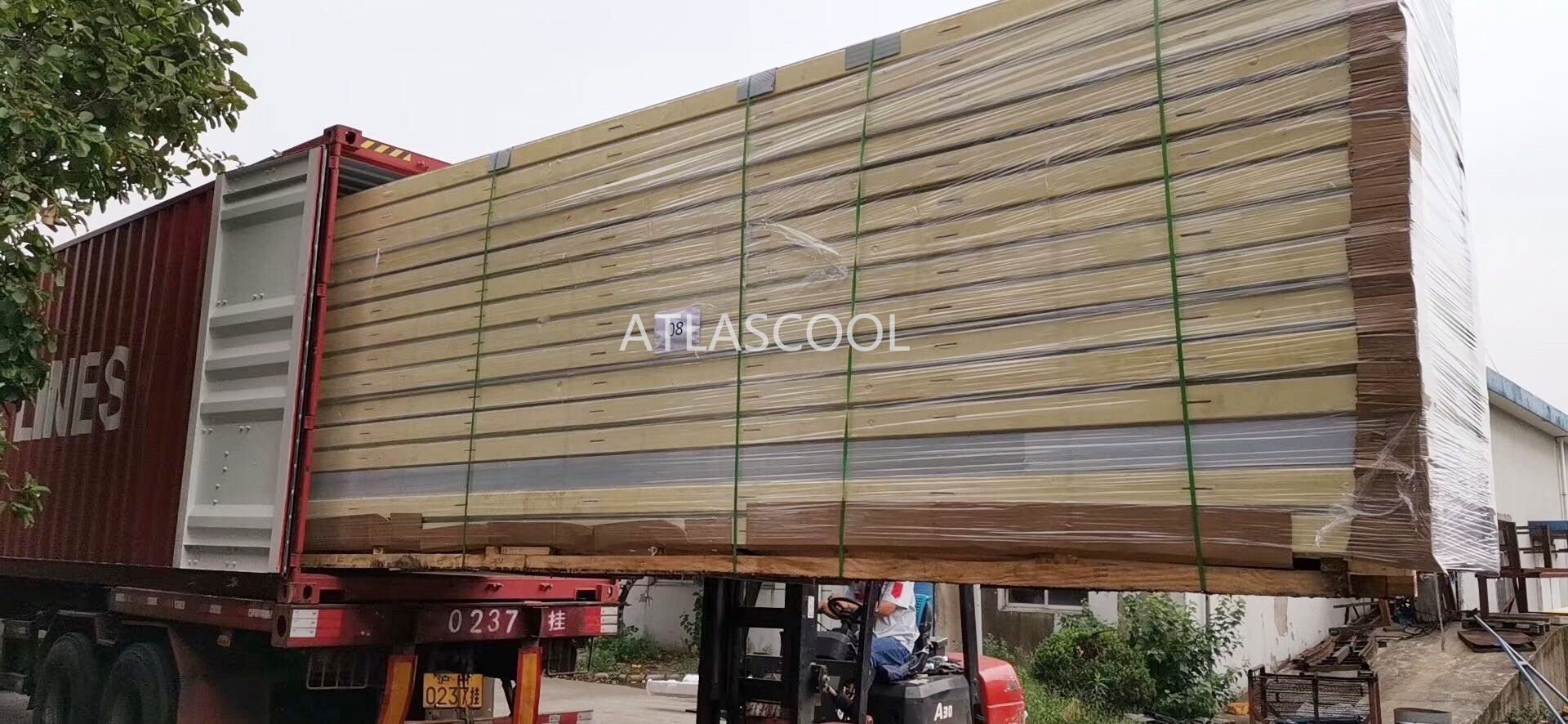 Blast freezer cold room doors
1.Swing door and sliding door for choice.
2.Swing door:manual opened,automatic,etc.
3.Door board made with special pressing technology PU material.
4.Door frame:color steel or stainless steel.
5.Surface material:color steel or stainless steel with protecting film.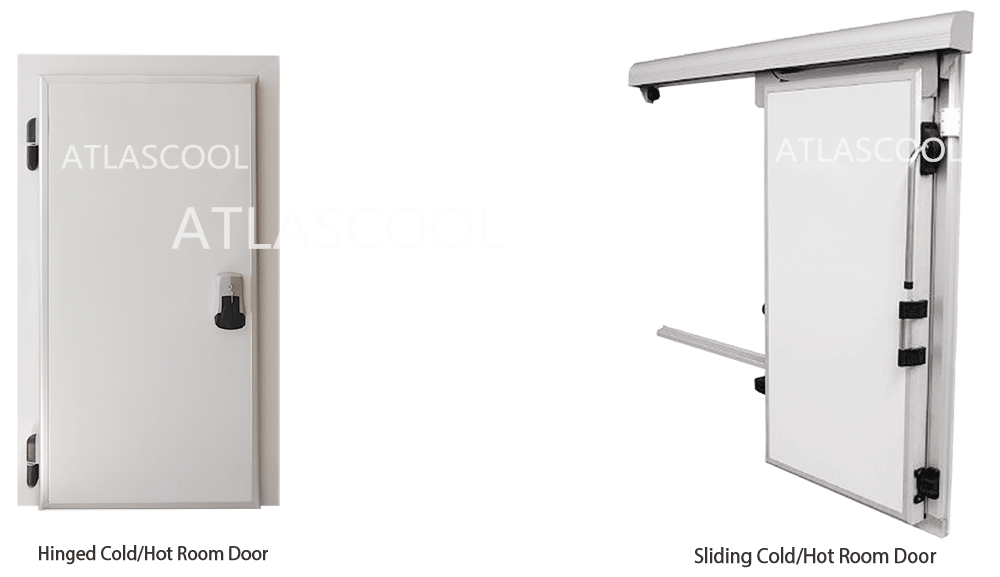 All types of Bitzer compressor units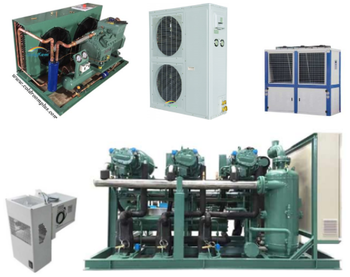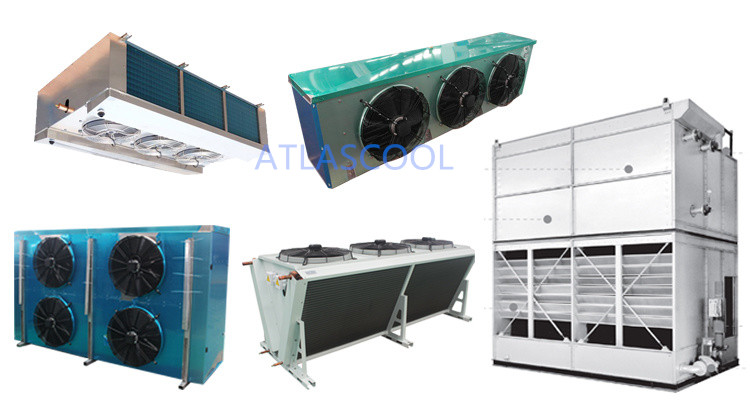 Our factory workshop

As your cold room experts, we provied all cold room solutions. Seafood and meat freezer room, Dairly and ice cream blast freezer, Fruit and vegetables cold room, Pharmaceutical and chemicals cold room, Commercial cold room, Ripening room and flower cold room.
Our certificates