Product Description
We have all types of air cooled condensers, they are widely used for all kinds of cold room such as for meat,seafood,fish,vegetable,etc
They are flexible to match which different size of compressor. Use low specific energy consumption fans, high efficiency inner groove copper tube and sine wave aluminum fin.
1) Cabinet is steel plate with plastic spray, corrosion proof
2) Mechanically expanded pipes with Aluminium fins; External fans; better heat transfer & durable
3) Tested in 2.8MPa gas pressure, no any potential leakage
4) Nitrogen blow away all Pollution in pipe system, ensuring longer lifetime
5) Refrigerant: R22, R134A, R404A, R407C, etc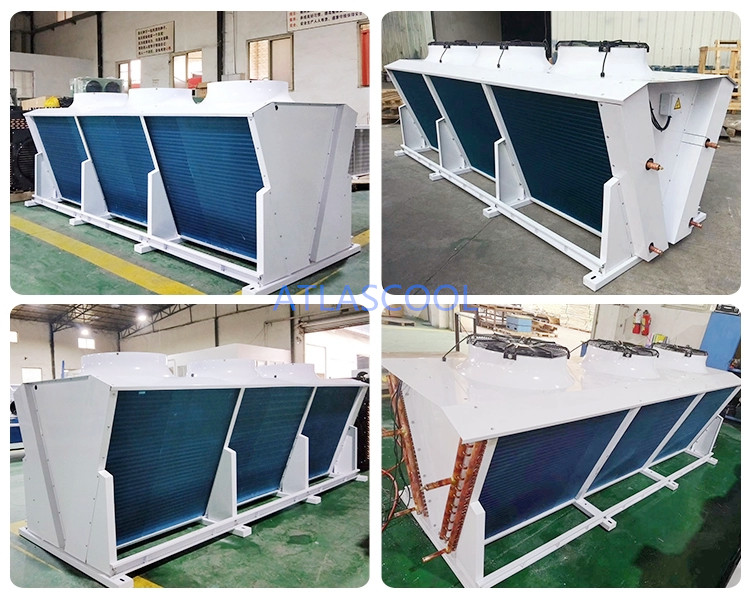 Advantages:
- Fin spacing:2.5mm or according to your demand.
- Copper tube diameter: 9.52mm, thickness: 0.35mm
- Galvanized steel casing & anti -corrosive surface
- Used in refrigeration or cold storage
- CE & ISO9001 Certificate
- More than 18years' experience in manufacturing refrigeration equipment
Features:
High advanced refrigeration technology; High efficient heat exchanger coils;
High quality axial flow fan with large air flow, low noise and less power consumption;
High quality galvanized steel and spray coating surface, anti-corrosion.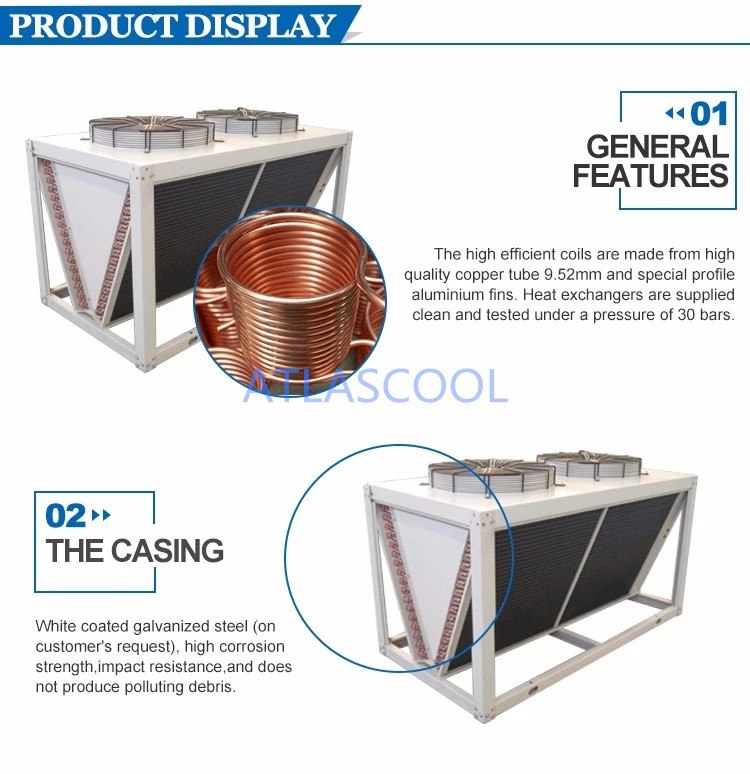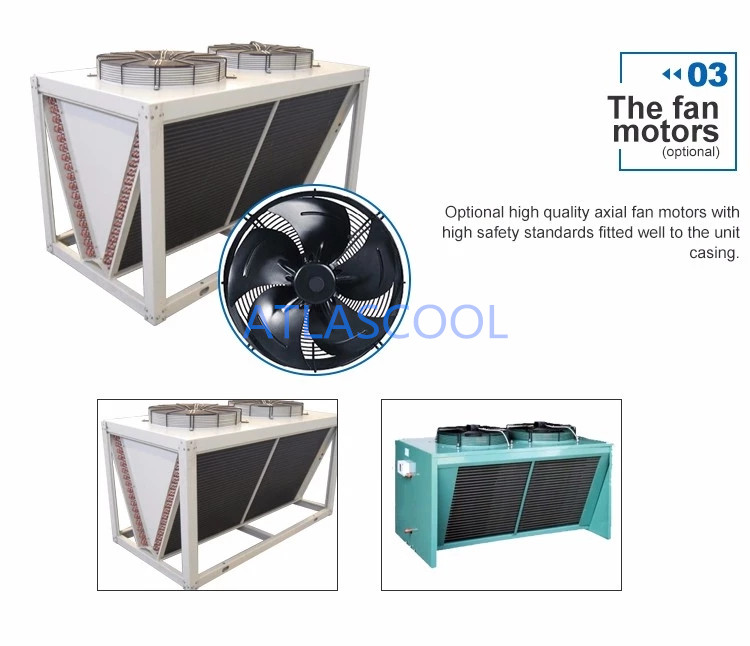 High quality air cooled condensers and factory.